This was quite a year! Together we celebrated a prosperous 2019.
We want to thank you for your business, your loyalty, and the opportunity to care for your trees. We are proud of the work we do, and without customers like you it wouldn't be a possibility.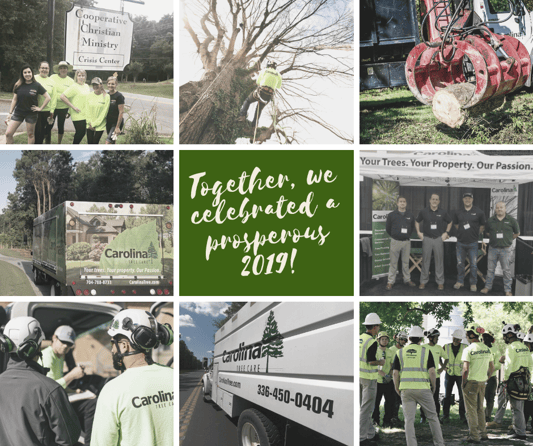 This year, our team performed with safety at the forefront. We launched ArborWISE a Certified Plant Health Care program, and Operations Manager, Perry Morris became an ISA-Certified Arborist. We had many great successes thanks to our customers. We are very grateful for all that we were able to accomplish in year 2019. It is an honor and privilege to care for your trees.
We wish you a wonderful holiday season and a blossoming year 2020.
Sincerely,
Your Carolina Tree Care Team