Looking for a few shrubs that will bring lots of color and beauty to your yard in Charlotte, NC? You're in luck! We've put together a list of a few of our favorite flowering shrubs that you can use to take your outdoor space up a notch.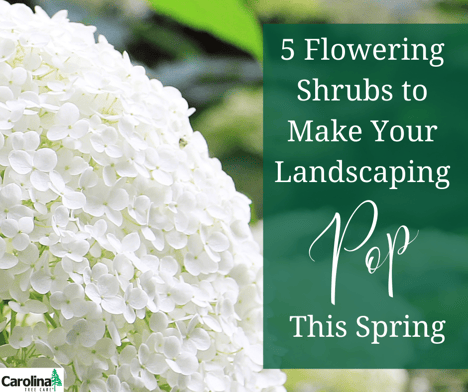 1. Abelias
The great thing about abelias is their long blooming season. You'll be able to enjoy their tubular white, pink, or yellow flowers from spring until fall. You'll also love the pink, orange, bronze, or burgundy details of their oval-shaped leaves.
Get ready to see plenty of pollinators if you decide to plant these shrubs — their flowers attract hummingbirds and butterflies. Just be sure to plant them in spots that get plenty of sunshine and in soil that's rich and drains well.
2. Azaleas
Azaleas are woody, rounded shrubs that come in many varieties and cultivars, some of which are native to North Carolina. They like soil that's moist, well-drained, and acidic. They also prefer dappled sunlight or partial shade since the harsh afternoon sun can scorch their leaves.
But let's talk about one of the best things about azaleas: their showy flowers. These bell- or funnel-shaped flowers can come in yellow, orange, pink, purple, red, or white to give your yard plenty of visual interest in the spring.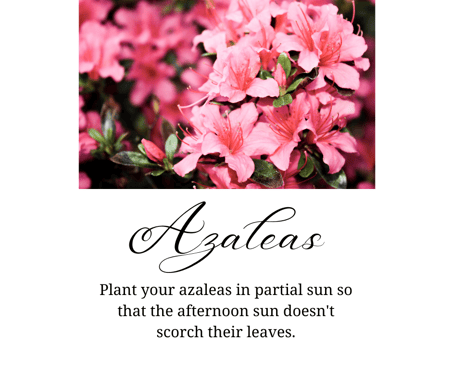 3. Hydrangeas
Hydrangeas are easy to grow when planted in medium moisture, well-drained soils and partial shade.
Depending on the type of hydrangea and the acidity of your soil, the shrub's impressive ball-shaped blooms could be white or different shades of pink and blue. And like abelias, the flowers will also attract pollinators.
4. Korean Spice Viburnum
If you'd like your new shrubs to also act as a hedge or border, Korean spice viburnums are a great option. These deciduous shrubs have a rounded, irregular, dense form and stiff, upright branches. And the blooms that show up in mid to late spring will have a spicy scent. The tubular, waxy flowers will start out pink and then fade to white.
These shrubs do well in full sun to partial shade and moist, well-drained soil. They can even tolerate clay soils.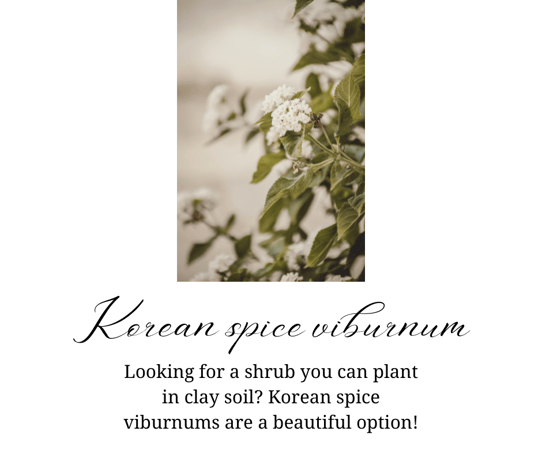 5. Mount Airy Fothergilla
Mount Airy fothergillas also make great hedge plants. These shrubs have a rounded, compact form and can tolerate partial shade, but their flowers will get a boost from full sun conditions.
Speaking of their flowers, the white, bottle-brush flowers that stand out against the shrub's leathery, green foliage will add a honey scent to your yard.
These shrubs are resistant to browsing by deer, which is another reason why they make great hedges.
Once you've gotten all your new shrubs planted, don't let pests or diseases ruin your hard work. Carolina Tree Care offers a slew of preventative plant health care treatments to keep both shrubs and trees healthy. Learn more by visiting our Tree Bugs page.
Ready to talk to a professional about a plant health care plan for your shrubs and trees in Charlotte, NC? Request a consultation with us right away!
---
Like what you just read?
Then you'll love this: Keep Your Landscape Deer Free