Goodbye summer, hello fall! It's time to start prepping your Carolina landscape for this year's autumn season. Below you'll find 8 tips on how to prep your trees and plants before cooler temperatures arrive!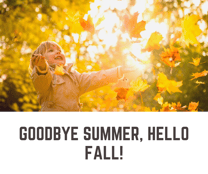 Tip #1: If bamboo has spread rapidly throughout your backyard, fall is the perfect time to tackle! Prune bamboo in early fall to minimize spreading.
Tip #2: Plant trees, shrubs, and perennials to develop a strong root system.
Tip #3: Collect fallen leaves and recycle to a compost bin.
Tip #4: Trim and prune deadwood out of trees in your yard.
Tip #5: Cable weakened tree limbs before winter ice storms occur.
Tip #6: After leaves drop, give your trees one last deep watering for the season.
Tip #7: Prune plants. If you have perennials, cut close to the ground.
Tip #8: Inspect trees and plants on your property for potential hazards.