Updated on: October 1, 2021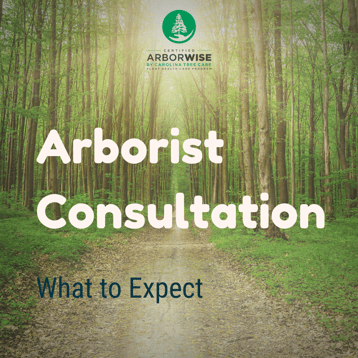 Beauty. Character. Energy savings. Shade. Oxygen. Your trees provide all of those benefits and more — and that's why you love them.
But trees may come with problems, too. Your trees, and even your shrubs, may become infected with a fungal disease or insects. Or they may start to decline due to soil compaction or nutrient deficiencies.
Don't worry. You don't have to become a tree and shrub expert and try to fix these issues yourself. Carolina Tree Care has your back.
If you're interested in the long-term management of the trees and shrubs on your property, talk to us about our arbor consulting services. We provide a range of services for residential and commercial property owners all over the Concord and Charlotte, NC areas. That includes insect and disease identification, risk assessments, and tree value appraisals.
So, what can you expect when you choose us for your tree and shrub care? Here's an inside look:
Once you request a consultation, we'll get in touch with you within 24 hours to schedule a time for your on-site consultation.
An ISA-certified arborist or arborist representative will meet with you to discuss your needs. Here's where you can point out any

trees or shrubs you're concerned about

.
We'll work up a proposal that will include an estimate for the work. It should get to your inbox within 48 hours of the on-site meeting.
Once you sign the proposal approving the work, we'll schedule a time for the work to get done!
With a focus on safety and efficiency, our crews will perform the tree and shrub services you need to enhance the health and beauty of your trees and shrubs.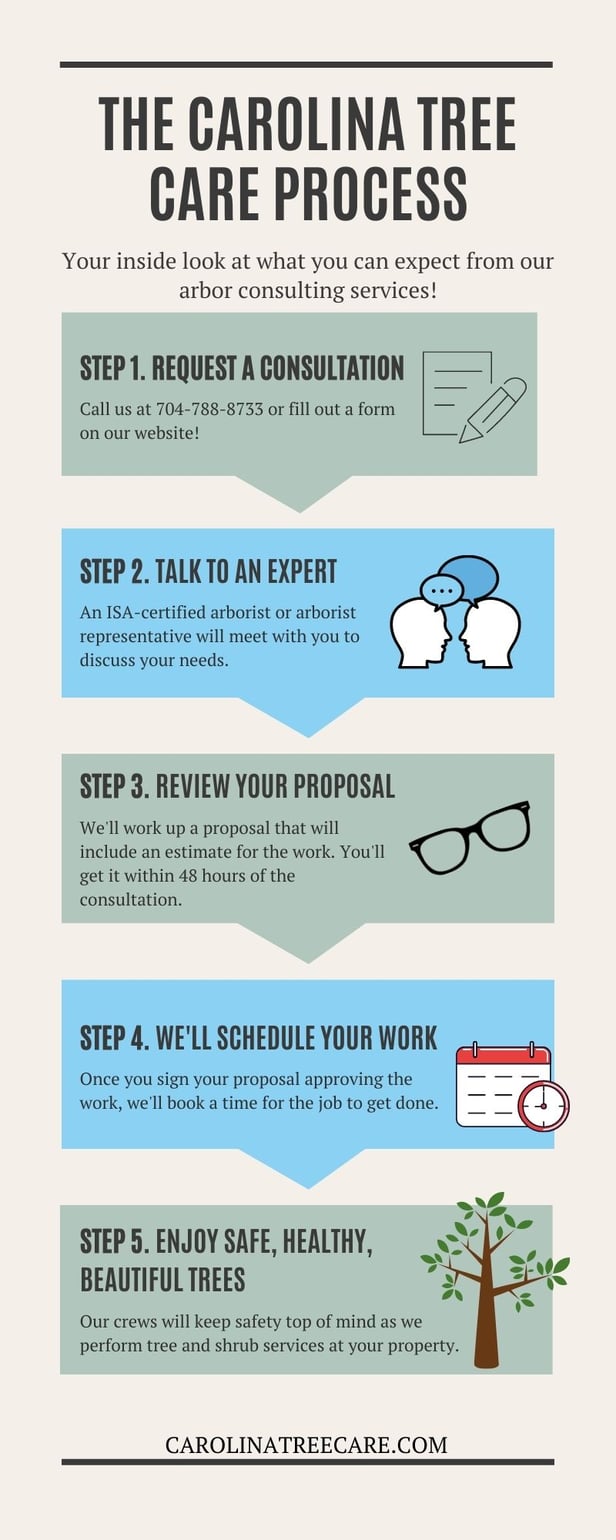 Your consultation is a time for you to discuss all your tree care needs. We want to hear what you're looking for when it comes your vision for your property, tree hazards, and/or tree issues you have dealt with in the past.
Thank you for the opportunity to assess your tree and shrub care needs. Learn more about our arbor consulting services here.
Ready to get your trees and shrubs in top shape? Don't wait — request a consultation today!
---