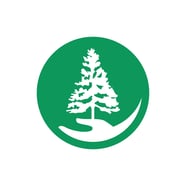 Your Trees. Your Property. Our Passion.
Our passion for trees and plants is the reason behind starting ArborWISE, a Certified Plant Health Care Program.
Through the ArborWISE program our Arborists provide wise guidance through a program tailored specifically to your trees and plants. Chase Kepley, Concord Arborist Representative stated, "Each yard we care for is different, we recognized the way we treat each plant and tree must be different too. ArborWISE allows us the capability to do just that." Whether you're looking to achieve yard of the month or simply protect your favorite tree, ArborWISE is designed to meet all landscape needs.

This certified program is our guarantee that your plants and trees are in good hands. To learn more about ArborWISE, schedule a free consultation today.