If you've found beetles among your yard and in your garden, you're not alone. Japanese Beetles are out in full force around the Carolinas.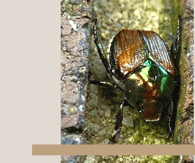 To protect your trees and plants against beetles, we suggest an insecticide treatment via foliar spray. Once the treatment has been applied, control begins within 1-2 days and lasts up to 4 weeks.
Japanese beetles feed on leaves, flowers, and/or fruit of more than 300 species of plants. Feeding occurs for 6-8 weeks so it is important to continue treatment until their numbers decrease. Since the beetles must ingest the foliage for the insecticide to work, you may still see some damage to the leaves. However, the amount of damage will be greatly reduced. Right now (late spring to early summer) is the correct time to treat for Japanese Beetles.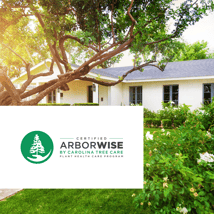 If you've like to schedule an ArborWISE consultation or book an insecticide treatment, we're here to help. We look forward to speaking with you today!