Springtime has arrived and now is a great time to spruce up your landscape. We're here to help with your next yard project! Our Certified Arborists are happy to conduct a free tree & plant consultation onsite or through video chat.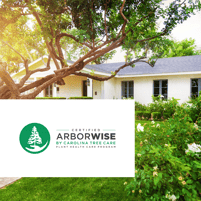 If you prefer video chat, we've made the process quick & simple with 4 simple steps.
Click to request a consultation appointment. Located towards the bottom of the appointment form, check the button next to video chat letting us know that's how you'd prefer to meet.
After form submission, your Arborist representative will reach out for an initial call to schedule a time for your video consultation. Also, at this time, they will ask if you prefer to conduct the meeting through FaceTime or Zoom Chat.

If you prefer FaceTime your Arborist will FaceTime you at the agreed upon appointment time.
If you prefer Zoom chat the Arborist will send over a link via email. At the time of consultation, the zoom link can be accessed by phone, IPad, or computer.

Time for your video consultation! There are specific questions your Arborist representative will ask during your video consultation, and some find it helpful to think through these questions ahead of time. The questions include:

What is your overall goal for this consultation? We are here for you and interested to see how we can best be of service to your property.
Are there main objectives you're looking to achieve through our services? We want to know what a successful experience looks like to you.
Are there trees or plants on your property that you're concerned about? Are there any trees you feel are posing as a risk to your overall safety? Even if you're not 100% sure if a tree poses as a legitimate hazard, point it out. We want to know any concerns you may have with trees on your property.
Did we miss anything? At the close of consultation, we'll ask if there's anything we didn't cover that you would like to talk about.

After the video consultation has ended, you'll receive a tailored proposal via email within 24 – 48 hours. Once the proposal has been reviewed, if there are additional questions feel free to email or call your Arborist representative to discuss further. Proposals can be accepted by email, call, or text.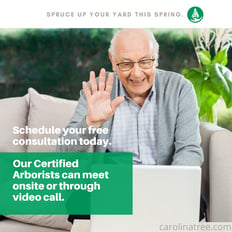 Meeting with a Certified Arborist has never been so easy! We are excited to partner with you and help make your tree and plant spring projects come to life.