Trees and shrubs need water + sunlight + nutrient-rich soil to thrive in their environments. When trees and shrubs fail to thrive, a common issue we see is soil heavily compacted and lacking the necessary nutrients. We want your trees and shrubs to prosper! That is why we highly recommend having your properties soil tested. Soil testing is the first step to take in combatting heavy soil compaction.

What is soil compaction anyway? Soil compaction is when soil particles, pressed heavily together, reduces the possibility of water absorption and drainage. Heavily compacted soil is a problem for your yard because trees and shrubs can't grow roots and absorb water or oxygen as easily. Different stressors to the environment can create compacted soil. These stressors can include; new construction, heavy machinery, heavy foot/vehicle traffic.

Soil testing is needed to learn if the soil is heavily compacted and lacking nutrients essential to support proper growth. Through soil testing, we can tell how good or poor the soil is and then make concrete recommendations to match a new tree and/or improve the soil for an existing tree.

Here's how the soil testing process works :

Step 1: The Arborist will first assess tree placement and determine the proper soil testing site. The actual soil test will occur after the initial consultation has taken place.
Step 2: A soil sample is excavated from the property, preferably within the drip line of a tree. The Arborist removes any grass or rock from the testing sample to ensure accurate results.
Step 3: The Arborist will take about 4-5 soil samples for one reading. The results from the reading will come back within 7 - 10 days. You will receive the results along with a free, 15-minute consultation.

Although tree and shrub management can occur in every season, the fall is a great time to have your properties soil tested. If you'd like to speak with a Certified Arborist to learn more, click the link below.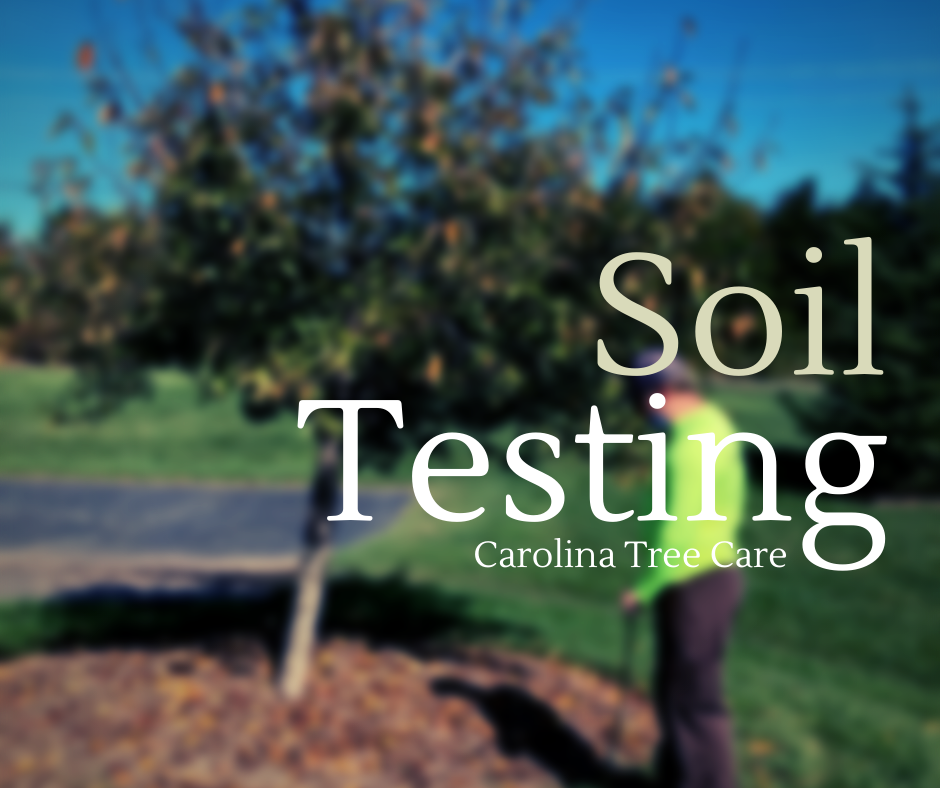 Read More